Leading edge motherhood power practices + embodied parenting skills
Brain Science + Intuitive Wisdom for Heart-centred Mamas (+ their lucky Kids!)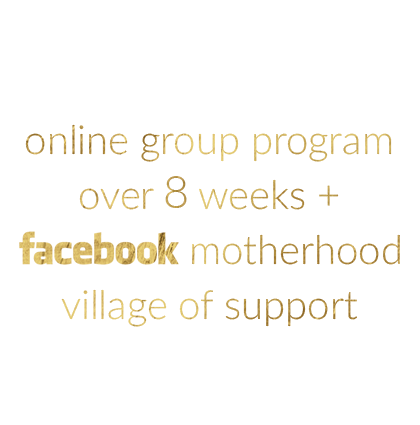 Are you seeking a deeper, more connected, intuitive and vibrantly alive experience of motherhood and life?
Are the stresses of motherhood and worries about your child impacting your life and dulling the bright future want for your gorgeous family?
Do you sometimes feel inadequate as a mother, or worried that you're not doing it right, and long for a wise elder to take you by the hand and show you how?
Do you feel like sometimes you end up parenting in an old-fashioned authoritarian way and wish you could have a different, more intuitive approach more often?
Well beautiful, you're not alone!
Let's face it. Motherhood in this modern world is challenging, especially in the early years, when your little one relies on you for everything. I've worked with so many beautiful, loving mothers who are eaten up by guilt and frustration because they've never been given the right knowledge to use alongside their beautiful innate wisdom.
Which is why I've created a simple and powerful road map to help you navigate your child's behaviours, set connected and effective boundaries, and give your child the resources to be truly happy, and for you to feel really good about yourself as a mother.
I wanted to make it easy for you so that you can stop searching the internet and spending time getting lost online looking for answers on how to develop a connection and close bond with your children yet still give them boundaries.

I've spent 30 years working professionally with children and their mothers implementing the principles inside this course, and using them myself with my own children as they've grown into gorgeous young adults.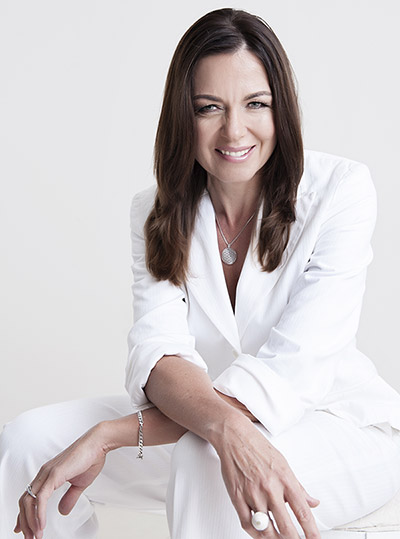 In this program, you'll get practical tools and begin to embody skill sets based on a combination of the latest scientific evidence on brain development and attachment, along with other research and age-old wisdom.
The overall aim is to bring you an experience to help you become the mother you deeply desire to be. I want every mother to come home – to connection, to aliveness, to being real and whole-hearted and wise. I want you to feel gorgeous as a woman and mother, and I need you to feel safe in the knowledge that this work is based on science.
The exciting thing is that the latest cutting-edge science now validates much of the wisdom from our ancient ancestors. We're in amazing times!
This foundational program is for all mothers who have toddlers through to adolescents.
You'll get to immerse yourself in self-reflection, awareness exercises along with activation practices & step by step how-tos. You'll be given the basic principles to understand and to embody for lasting change that many mothers experience as transformational.
And we all know we can't do it alone, right?! In this group program experience, you'll be part of a village that understands and wants the best for you. Expect to feel deeply held and supported with other like-minded mothers in the Intuitive Motherhood Village Facebook Group. It is a guided space where you can share, interact and learn. It's real, it's sacred, and it has deep reverence for who you are…… an amazing woman who has gone through the rite of passage into 'mother', and has her own unique parenting expression.
Whether you're a first-time mother or this is your 2nd, 3rd or 4th time around, this program will empower you to live consciously and fully for the betterment of you, your child and everyone around you.
This program draws focuses on action and results. Each module is underscored by the belief that even a slight tweak in your parenting approach can have HUGE long-term positive implications for your child.
Your Mama Vision
Activate Your Gorgeous Potential
The first week is all about YOU. Your child flourishes when YOU flourish. Bring on the aliveness, the sense of connection with your inner and outer resources for positive change...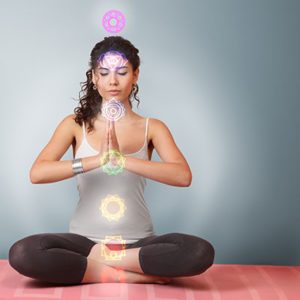 Develop a clear vision of the mother you really want to be so your deepest desires are at the forefront to activating the change you want.
Maximize your brain & get oodles more results by using the specially designed DAILY MAMA ACTIVATIONS & new mama skills.
Learn why taking care of ourselves is the opposite to selfish. Unearth easy & extraordinary ways to amp up your mama pleasure in ways that enhance the life-force of your whole family.
Begin developing the art of powerful presence and emotional connection for yourself so that you can become an intuitive mother in action!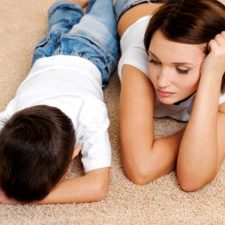 Decode Your Child's Behaviour
Nourish Your Child's Brain, Heart & Spirit
Did you know that understanding your child's brain provides a roadmap for their changing needs throughout the day? This is why parenting strategies work well some-times and not at other times. In this week's module, you'll discover...
How to read your child's brain states and understand why they have the behaviours they do. The simple traffic light system that can revolutionise how you relate to your child. Learn to recognise red, yellow and green brain states.
How to respond to your child in each of the brain states to be deeply connected and give them what they really need. You will know when to talk, what to say, how to connect and how to teach your child. (This technique works with all your children, no matter what their age. It also works effectively with partners too!)
The daily practices you need to nurture your child's body, mind and soul for lasting change – the most important skills your child will ever need from you to grow into a beautifully balanced, compassionate teenager and adult.
Why children have tantrums and begin to reframe this misbehaviour as stress behaviour. It'll change everything!
Discover Your Mama Style
Set Boundaries the new way
It can be tricky to get the right parenting ingredients that achieve a strong mama who has her own needs met, and a happy and secure child. In this module you'll learn...
Find out your mama style & discover why things are happening the way they are between you and your child. This is often a big ah-ha moment for most mothers. You'll be amazed!
How to balance strong boundaries with kind and meaningful connection. This is the skill that most mothers need to learn.
Learn the 3-step process to set boundaries that are aligned with your vision. How to let go of the boundaries that aren't serving you or your little one, and how to gently enforce the ones that are.
How to repair mama mistakes you make AND help your child do the same so they are great in relationships.
Rewire your brain for a new you
Lasting Change for your Motherhood & Life
This is where we'll start exploring the old patterning keeping you feeling stuck, and how to move past them in a way that creates transformational & delicious ongoing change. You'll:
Become aware of triggers that take you away from your vision – the issues that cause you to react and parent in a way you would rather not.
Begin to dissolve the negative patterning that keeps you stuck, and REWIRE your brain to focus on positive emotions and experiences through a POWERFUL easy practice called the Mama Transformation Technique. It's AMAZING!
Learn how your brain states affect YOU, and what to do INSTANTLY in those moments when you're sliding out of control (as well as how to prepare for these so they happen less often!).
After every module there is an integration week
Practice the content, ask questions, learn at a deeper embodied level with professional input from Maria!

What Our Clients and Other Motherhood Professionals Are Saying
Maria creates brilliant programs

Maria brings her mothering wisdom and intelligence to create brilliant programs that will support, nourish and connect Mamas and families everywhere. Highly recommended.
Dr. Sarah J Buckley
Internationally renowned author Gentle Birth Gentle MotheringSince
Working with Maria has been transformational "

Maria is the perfect blend of science and soulful wisdom. Since working with Maria I've learnt to embrace motherhood as the gift that is and use it as an opportunity for personal growth- it really is the perfect chance to crack open and re-define yourself.
Dr.  Kristy Goodwin
Speaker, Consultant, Author of Raising your Child in a Digital World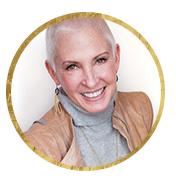 Maria has found a way to guide mothers and children in elegant chance for a better world

It isn't often I meet someone and immediately know they are destined to do something great to change the world by motivating people to live better, do better. Knowing Maria as I do, I am inspired by her work with mothers and children. 
Debbie Rosas
Co-creator and founder of Nia Technique- global mind-body-spirit movement practice & lifestyle mastery training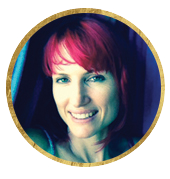 My children are way more relaxed and calm, and don't fight as much. I'm noticing and enjoying them so much more!

Your program felt like I was doing some useful work on myself in a fun way! I love how you translated current up-to-date info into a usable form, and how it fits with everything else I've been learning lately in Psychology and non-violent communication.  

As a result I have so much more self-awareness. I'm more able to give myself the space and permission to be the mum I want to be rather than just letting myself do the old pattern.
Maria Bollendorf
Mother of 2 young children, Brisbane
Here's what these Mama's said about the program ...
So throughout our time together, you'll get:
4 x course modules, accessed via a private members link, emailed directly to you each fortnight.
4 x live group calls (recorded for those who can't make it). You'll have the opportunity to submit your questions (anonymously, if you wish) to be explored in the village.

All materials to help you master the strategies, including a guidebook for the 4 content modules, playsheets and audio recordings and meditations to take you through the steps.

MP3 audio – The MAMA TRANSFORMATION technique – so you can implement this transformative technique in your life and see the benefits for yourself.

Private Facebook Group – we all know it 'takes a village'. This is yours: a private, sacred online space to share and connect with other mothers. I'll be in there prompting your learning and sharing throughout the program.
You won't believe how these tools can transform your life.
You'll walk away from this program with the knowledge that you're giving your child exactly what they need, and setting them up for a lifetime of success and happiness. You'll be filled with relief that you've relinquished the guilt and frustration, and you'll know that you're doing an incredible job by simply being yourself.
SO….don't settle for just sitting there and listening to another lecture – get activated! Be gently taught the practical know-how, the age-old wisdom and the cutting edge techniques that can help you step into your power and align with your sacred motherhood truth.
What Our Clients Are Saying
Thank you for your course! I've told my friends about your program and I do hope they join because it will definitely change their lives as it did with mine. 

I still apply your teachings in my daily interactions with Angus and I can honestly say that he's grown into such a sweet natured and confident toddler and I couldn't be prouder and happier.
Julia Hasan
Australia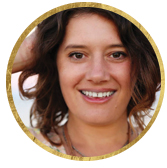 If you seek to know yourself more intimately as a mother and guide your child to be free in the wonder that they are… then do her program. You won't regret it.

If you feel called to drop deeper, explore your relationship as the mother and child you are,  and dive into new science, then this is a profoundly beautiful and powerful experience. I've done the program and loved it.
Melissa Sandon
Kinesiologist, Energy Medicine Teacher
I am noticing that my children are moving through their dramas more efficiently without leaving any residual tension or angst … with our bonds stronger and more intact

Since Maria's intuitive motherhood foundations course my parenting has changed so much for the better. I've had a massive shift in thinking which feels immense and so much healthier. My home is now very calm as we move on after what would have previously been a battle, with our bonds stronger and more in tact. This program has been an absolute game changer and blessing for me and my family. LIFE CHANGING STUFF. 
Nicole Matheison
Kinesiologist, Business Owner, Brisbane
I loved learning how a child's brain operates and how I can change my own brain through the Mama Transformation Technique… I now have the confidence to develop a beautiful relationship with my children

Spending this time learning the ins and outs of embodied mothering  has been beyond amazing!. 
Monica Caliguiri
Brisbane, QLD
The impact on myself and my family has been no short of PROFOUND. I am forever grateful

This is not your traditional parenting program, filled with notes, take home flyers and long verbose lectures. Throw away any preconceived ideas you have, open your heart and your mind to this powerful and intuitive program.
Jackie Pertsch
Brisbane, AUSTRALIA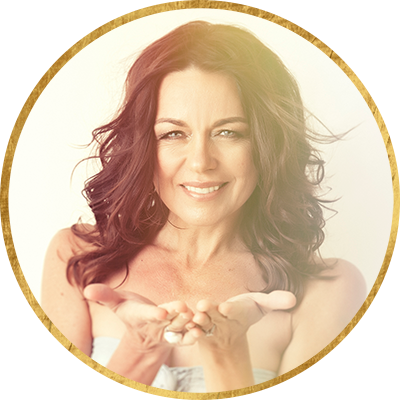 Hey there. I'm Maria Golding – Intuitive Motherhood Coach, Embodied Parenting Teacher, + mother of two gorgeous young men. It's my absolute honour to be caring for and serving those who do the most important job on the planet… Mothers. You.
In fact, this is my dream job, and this program is where I share all the insights and professional advice that come from my 30 years of supporting mothers, babies, children and teens.
I've worked as a midwife, paediatric and mental health nurse, parenting program coordinator, a health practitioner in secondary schools and private practice, and have been privileged to work at some of Australia's finest hospitals and healthcare facilities alongside some truly inspirational health professionals.
Infused in my modern day approaches are learnings from spiritual teachers in India, embodiment training, and passion for all things that bring vibrant living and fulfilment as a woman and mother. 
I work with heart-centred mothers from across Australia and the globe – women who are yearning for a deeper, more intuitive experience of motherhood and a more loving bond with their child. I help them through coaching, workshops and specially-designed resources.
My approach is to combine all the best skills and knowledge from Western science, with the most potent and powerful holistic tools and techniques. It's all grounded in the belief that there is no one-size-fits-all, and it's all steeped in so much love.
If you have any questions about the course and what we'll be covering, please don't hesitate to email me – maria (at) mariagolding (dot) com.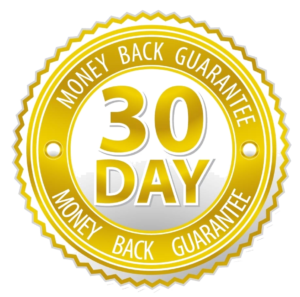 30-Day Money Back Guarantee
If you go through all the materials, legitimately do the homework, and you still think the training is not for you, we will be happy to refund your money (minus $50 AUD admin fee) up to 30 days after your purchase.
Need support?
Simply email our support team at support@mariagolding.com
Enroll now and get BIG savings!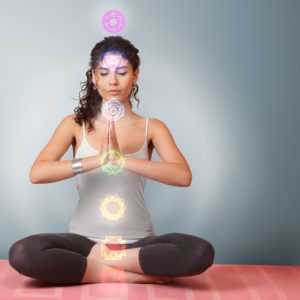 Module 1 - Your Mama Vision
valued at $397 AUD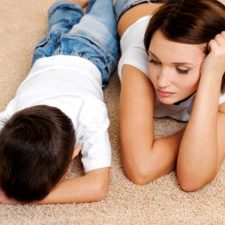 Module 2 - Decode Your Child's Behaviour
valued at $497 AUD
Module 3 - Discover Your Mama
valued at $497 AUD
Module 4 - Rewire Your Brain for a New You
valued at $397 AUD

LIVE GROUP CALLS with Maria - valued at $300 AUD
TOTAL VALUE = $2,188 AUD
YOUR INVESTMENT = $3

97 AUD
ARE YOU READY TO BECOME THE MOTHER YOU DEEPLY DESIRE?
Intuitive Motherhood Program
One-Time Payment of $397 AUD
4 x Course Modules
4 x Live Group Call
All course materials
MP3 Audio
Private Facebook Group
12 Months Exclusive Access to the Members Site
Intuitive Motherhood Program
4 x Fortnightly Payment of $80 AUD
4 x Course Modules
4 x Live Group Call
All course materials
MP3 Audio
Private Facebook Group
12 Months Exclusive Access to the Members Site
Are you ready to join us, or do you still have questions?
To help you decide if this is the next step in your intuitive mama journey, here are the answers to some of the most frequently asked questions about the Intuitive Motherhood Program.