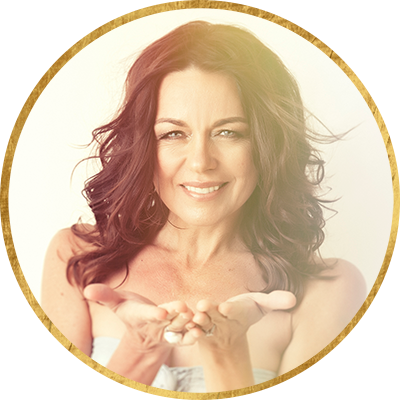 Hey there. I'm Maria Golding – Intuitive Motherhood Coach, Embodied Parenting Teacher, + mother of two gorgeous young men. It's my absolute honour to be caring for and serving those who do the most important job on the planet… Mothers. You.
In fact, this is my dream job, and this program is where I share all the insights and professional advice that come from my 30 years of supporting mothers, babies, children and teens, along with my learnings from spiritual teachers in India and embodiment training through a practice called The Nia Technique.
I've worked as a midwife, paediatric and mental health nurse, parenting program coordinator, health practitioner in secondary schools and private practice, and have been privileged to work at some of Australia's finest hospitals and healthcare facilities alongside some truly inspirational health professionals. I also draw from my own experiential life path from pain to pleasure and personal transformation through motherhood.
I work with heart-centred mothers from across Australia and the globe – women who are yearning for a deeper, more intuitive experience of motherhood and a more loving bond with their child. I help them through coaching, workshops and specially-designed resources.
My approach is to combine all the best skills and knowledge from Western science, with the most potent and powerful holistic tools and techniques. It's all grounded in the belief that there is no one-size-fits-all, and it's all steeped in so much love.
If you have any questions about the course and what we'll be covering, please don't hesitate to email me – maria (at) mariagolding (dot) com.